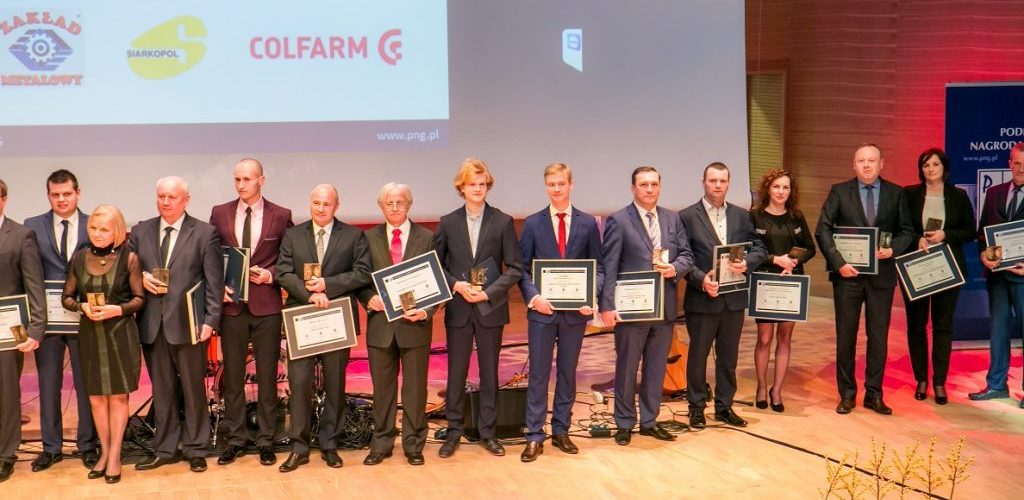 27 December 2017
Subcarpathian Economic Award for Farmer's Ham from Wadowice
This year's 15th edition of the SUBCARPATHIAN ECONOMIC AWARD in the Best Product category was won by our Farmer's Ham from Wadowice from Wadowice of the "Traditionally Smoked" brand. The award was received by the Vice-CEO, Krzysztof Dobrowolski. The award ceremony took place in the Congress and Exhibition Centre in Rzeszów.
The contest's objective is to distinguish a group of the best and most economically-active companies of our region that, owing to the results they obtain, have become or may become an example for others. It also entails promoting the economic growth of the Voivodeship by presenting the companies of the most desirable economic image. The contest is held since 2002. Its organiser is the Business Promotion Center, with the collaboration of the Subcarpathian Voivode and the Marshall of the Subcarpathian Voivodeship.
Both Farmer's Ham from Wadowice and other products of the "Traditionally Smoked" brand are produced using the old recipes from highest-quality pork meat, based exclusively on natural ingredients, with no E-additives. The smoking of the hams takes place only in custom smoking houses, ensuring a fully natural smoking process employing natural alder and beech wood, guaranteeing at the same time that the PAH level is not exceeded.
The obtained award is another affirmation of the brand's quality and the trust they enjoy with the consumers.