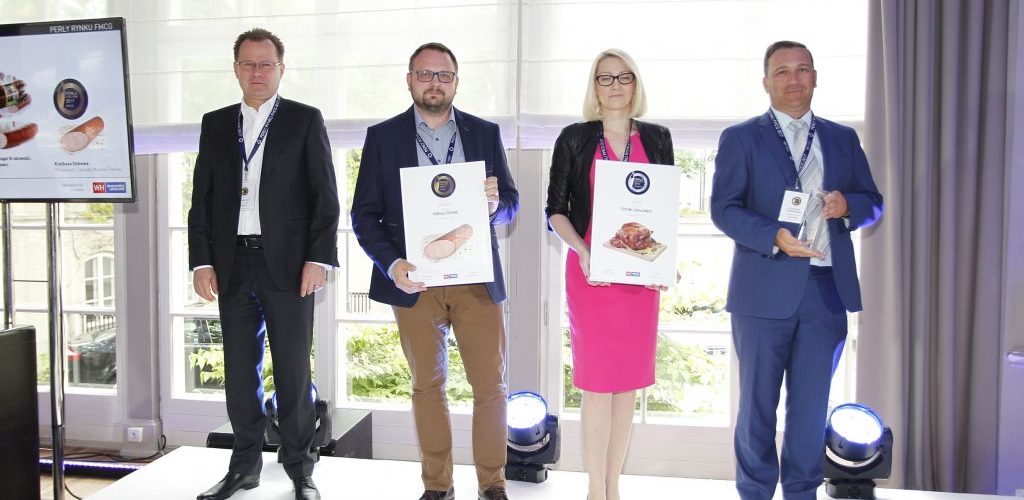 29 August 2017
Traditionally Smoked – Pearls of the Market 2017
On 6 June 2017, the "Pearls of the FMCG Market" award ceremony took place in the Sobański Palace in Warsaw. We are pleased to inform you that 3 of our products took the prestigious 1st and 2nd places.
"Pearls of the FMCG Market 2017" is the 11th edition of the research whose aim is to distinguish the best-received new items in the FMCG market. The winners are chosen by a jury composed of a panel of experts of renowned chains, deli stores, warehouses, and distribution companies.
In the "Meat Products" category, two products received the golden medal: Farmer's Ham from Wadowice and Crescent-Shaped Krakowska Sausage.
In the Hams category, our preservative-free sirloin obtained the silver medal.
The excellent taste of our "Traditionally Smoked" brand is owed to traditional smoking in a true smoking chamber and the alder and beech wood used in the process – exactly as our grandfathers used to do it.
Our care for ensuring that only top quality products find their way onto the tables of the consumers made us wish to serve as an example and raise the standards of the ham sector. Avoiding any quality compromise, we take care to ensure that the hams produced by us are distinguished by excellent taste, no matter whether they serve to enrich the daily menu or to mark exceptional occasions.