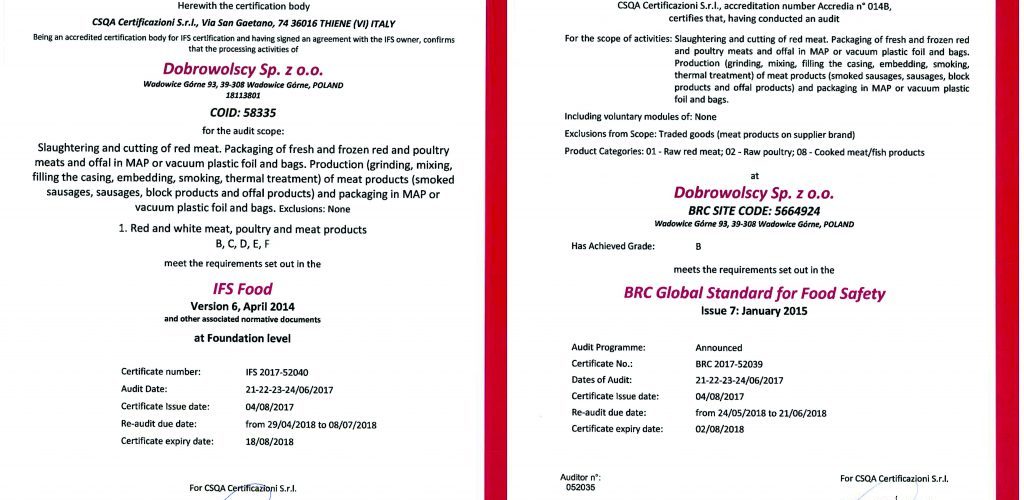 30 August 2017
BRC and IFS certificates
Creating products that connect generations of Poles through taste is possible by applying the best technological solutions and ingredients of the highest quality. The constant endeavour to improve the quality, the safety of the work standards, and maintain the highest hygiene standards are the main task of all of our company's employees.
All in order to ensure that fresh and healthy products find their way onto our Customers' tables.
The excellent effects of our daily work and the obtained knowledge are a result of introducing 2 very important systems into our company: BRC and IFS, certified with the obtained documents.
They confirm that we ensure the highest levels of sanitary and technological standards, which guarantees producing safe and high-quality products. They also attest that the production processes of the plant are designed in a way that permits them to meet legal and ethical requirements, including those pertaining to the conditions of work.
The certificates are issued after a plant has been audited by an accredited certifying unit, and compliance with the standard requirements is confirmed.