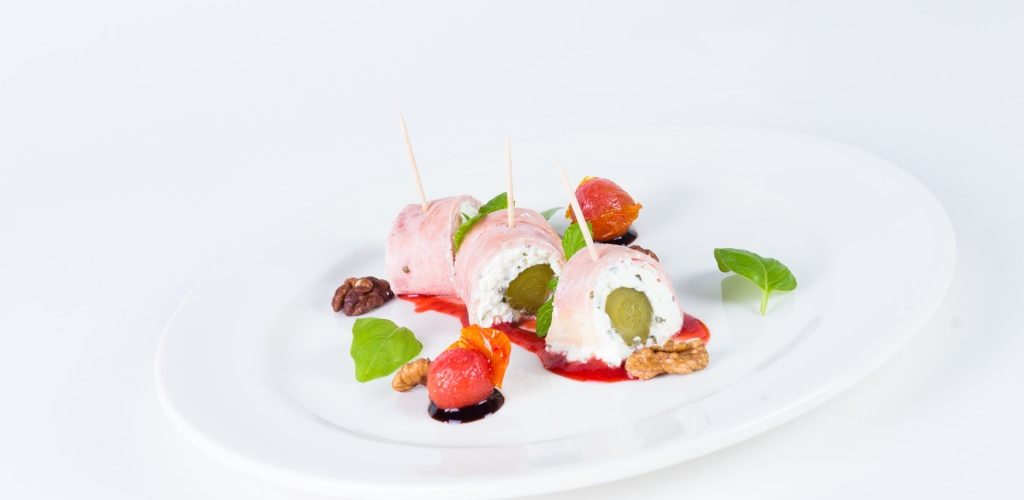 23 August 2018
Smaczek tinned luncheon meat with lovage curd cheese and pickles in snack form
Servings: 5
Preparation time: 15 minutes
Difficulty level: easy
SHOPPING LIST:
Smaczek tinned luncheon meat: 200 g
Pickle: 100 g
Medium-fat curd: 80 g
Dried lovage: 5 g
Salt: 1 g
Pepper: 1 g
Pickle water: 20 ml
Blend the curd cheese and mix it with lovage, salt, pepper, and pickle water. Cut the Smaczek into thin slices and set it on food packaging film, spread the curd cheese on it, and set entire pickles one next to another. Make a roll with the pickle on the inside, with the curd on it, and Smaczek on the outside. Wrap the roll in foil and place it in the fridge for 15 minutes. Then take out the toothpicks and drive them in 3 centimetres apart. Cut the roll into pieces and set them on lettuce leaves.