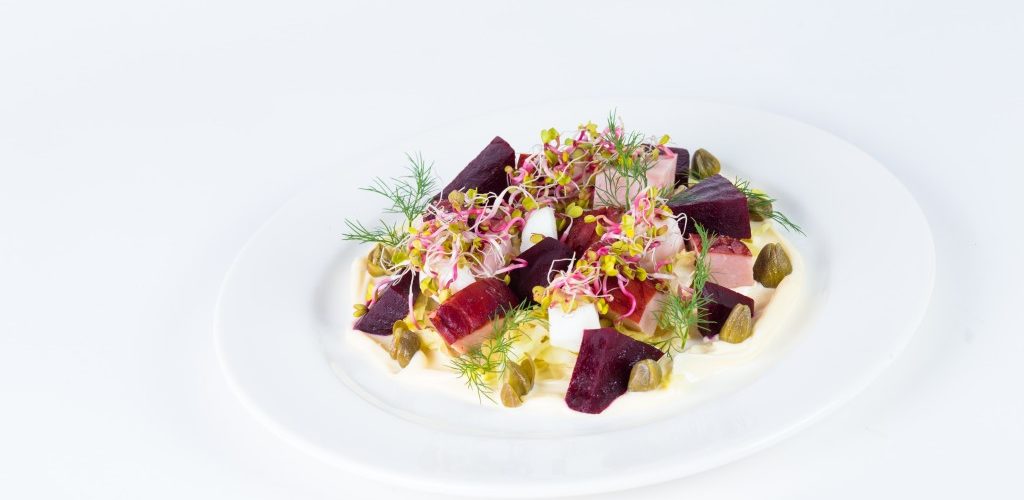 9 October 2018
Salad with traditionally smoked ham, quail eggs and beetroots on caper mayonnaise
Preparation time: 40 minutes
Servings: 5
Difficulty level: easy
SHOPPING LIST:
Traditionally smoked ham: 150 g
Quail eggs: 10 pc.
Beetroots: 150 g
Chinese cabbage: 200 g
Honey: 10 g
Mayonnaise: 10 g
Capers marinated in brine: 10 g
Radish sprouts
Dice the ham into 2 cm cubes. Hard-boil the eggs, boil the beetroots and add salt, pepper, and honey. Slice the cabbage thinly. Mix the mayo with the capers and a bit of brine. Spread caper sauce on the plate, set the cabbage loosely, then decorate with eggs, ham, and beetroots. Decorate the whole with radish sprouts.