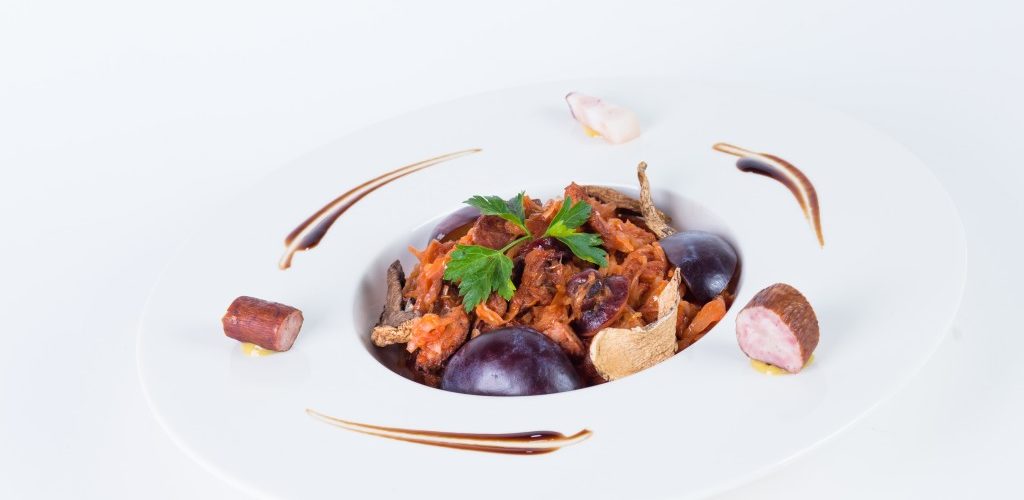 26 June 2018
Old-Polish bigos with farmer's sausage, plums, and red wine
Servings: 5
Preparation time: 15 minutes
Difficulty level: medium
SHOPPING LIST:
Traditionally Smoked Farmer's Sausage: 500 g
Sauerkraut: 500 g
Fresh cabbage 600 g
Onion 100 g
Red wine: 500 ml
Tomato concentrate: 80 g
Dried plums: 10 g
Majoram: 5 g
Salt: 5 g
Pepper: 5 g
Dried boletus: 10 g
Chop and boil the fresh cabbage until soft. Chop, squeeze, and boil the sauerkraut. Fry the Traditionally Smoked Sausage with onion and tomato concentrate. Mix the fresh cabbage and the sauerkraut with sausage and pour red wine onto it. Add the plums and dried mushrooms, stew everything until soft and the flavours unite. Add salt, pepper, and majoram.